We're Doing ANOTHER Live Streaming Show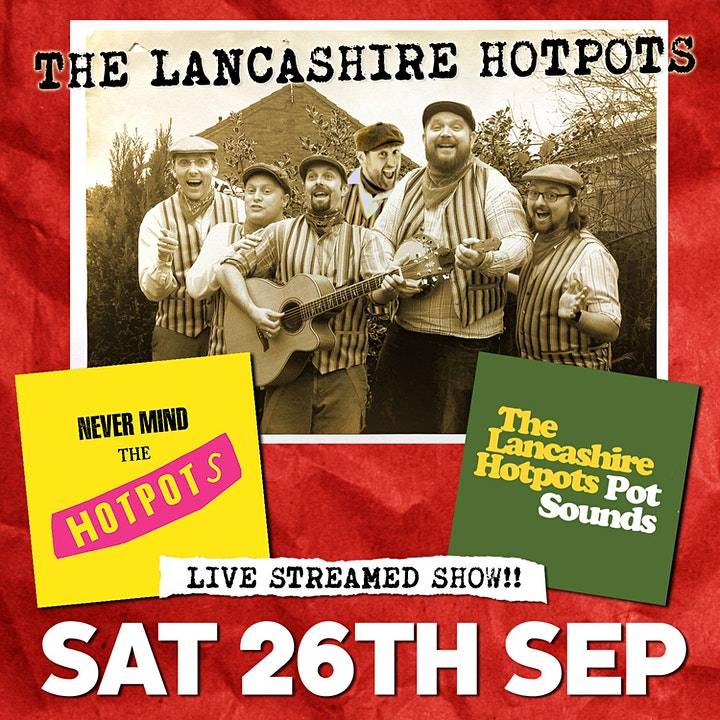 After the rip roaring success of their first online show with hundreds and hundreds of tickets sold, The Lancashire Hotpots are back playing in YOUR HOME for their second live streaming concert. Get ready to party with your bubble with a fantastic Hotpots gig at home in HD and with studio quality sound.
The lads are going back to the old skool for this one with their favourite songs from their first two albums Never Mind The Hotpots and Pot Sounds. We might even throw in a couple of surprises for you too. To kick off proceedings there'll even be a few numbers from the King of Clubland himself Stu Penders.
You'll be able to interact with us throughout so you can get in on the fun.
The show will be beamed through a private YouTube link so you can watch on your phone, iPad, laptop or telly. Easy! You'll be sent the link to watch through email an hour or so before the show starts. Once you buy your ticket, you won't need to do anything till then.
You'll also be able to watch the show back online for 30 days. Get your ticket and prepare for a great night in with the Hotpots!
Date And Time Sat, 26 September 2020 19:45 – 22:00 BST
To get your tickets, go to the events page.